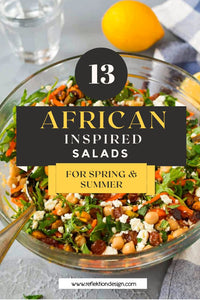 Spring is here and summer is right around the corner so many of us are looking for fresh, healthy meal options to help us feel lighter and more energized. 
Here are some African salads to try out this spring and summer, along with their country of origin.
At Reflektion Design we love to travel and think it's a great way for you to show the world your culture while learning theirs. So I've curated a list of 13 African inspired must haves for your next vacation that will have you looking culturally cute and pulled together.